T-14 Armata is a new-generation main battle tank (MBT) developed by Russian company Uralvagonzavod (UVZ). It was officially unveiled for the first time during the Moscow Victory Day Parade in May 2015.
The Armata MBT is expected to enter service in 2015 with the Russian Armed Forces, which plans to induct 2,300 Armata main battle tanks by 2020.
RUSSIAN MILITARY GETS FIRST BATCH OF T-14 ARMATA TANKS:
Here
Excerpt
The Russian Defense Ministry has signed an order for a pilot batch of the T-14 Armata tanks. The first tanks are already arriving for trials.
More than 100 units of the T-14 Armata tanks will be handed to the Russian Defense Ministry – a conforming order for a pilot batch has already been signed, as well as the first tanks are already arriving for trials.
According to Deputy Defense Minister Jury Borisov, the first batch of tanks, developed and produced by Russia's leading tank manufacturer and creator of the T-14 Armata, the Uralvagonzavod, will be used in comprehensive military tests simulating combat situations.
Russia's T-14 Armata main battle tank undergoing field trials on schedule:
Here
Excerpt
Russia's next-generation main battle tank, the Armata, is undergoing field trials on schedule, Russian Deputy Prime Minister Dmitry Rogozin said.
"[The field trials] are proceeding according to plan," he told the Tass news agency . "Various technologies are being tested and the issue of automatizing all of the tank's systems is being considered."
Russia to start mass production of T-14 Armata MBT in 2018: Here
Image: from the web
Excerpt
MOSCOW (Sputnik) — Serial production of Russia's state-of-the-art Armata tanks is scheduled to begin next year, the head of Uralvagonzavod (UVZ) machine building company said Tuesday.
"This will be next — 2018 — year, but we need to cut back tests," UVZ CEO Oleg Sienko told reporters.
The Russian Defense Ministry unveiled Armata tank at the May 9 Victory Day military parade in Moscow in 2015.
First tanks T-14 entered service Taman Division after 2020:
Here
Excerpt – Translated by Google
In May it became known that the first tanks T-14 entered service Taman Division after 2020.
Tank T-14 on the basis of standardized heavy tracked "Armata" platform developed in Russia in 2000-2010 Ural Transport Machine-Building Design Bureau (part of the Corporation "Uralvagonzavod") and is the world's first serial main battle tank of the new layout (with uninhabited combat compartment ). Currently, this type of machine are combat tests.
Russia Claims Its Next-Generation Main Battle Tank Has 3 Times The Range Of The Abrams:
Here
Excerpt
Russia's next-generation battle tank can reportedly out-stick the American armor in a heartbeat — and it's coming to battlefields sooner than expected.
Russian weapons manufacturer Uralvagonzavod plans on testing the T-14 Armata battle tank at a test range in the industrial city of Nizhny Tagil, deputy prime minister Dmitry Rogozin told Russian media on June 20. In development since the collapse of the Soviet Union and first unveiled as a prototype in 2012, the Russian military is currently field testing 100 Armatas with hopes to deploy the tank downrange as early as 2019. Should the new armor exceed expectations, the Russian Defense Ministry plans on procuring a total 2,300 by 2020.
T-14 Armata design and features
The T-14 Armata is based on a modular combat platform, which can also serve as a basis for other armoured variants such as heavy infantry fighting vehicle (IFV) and armoured personnel carrier (APC).
Modular combat platform
The hull is divided into three compartments, a crew cab at forward, an unmanned remote controlled turret in the centre and a power-pack at the rear. The driver sits in the left, gunner in the middle and commander in the right inside a special armoured capsule. Entry and exit are provided through three hatches in front of the hull.
Image: businessinsider.com
Driver
Gunner
Commander
Image: businessinsider.comImage: businessinsider.comImage: businessinsider.com
The roof of the turret houses a meteorological mast, satellite communications, global navigation satellite system (GLONASS), data-link and radio communications antennae.
The tank measures 10.8m-long, 3.5m-wide and 3.3m-high, and has a combat weight of 48t.
Meteorological mast, satellite communications, global navigation satellite system (GLONASS), data-link and radio communications antennae.
Armament
The T-14 Armata is fitted with an unmanned turret mounting a 125mm 2A82-1M smoothbore gun fed by an automatic loader. The turret carries a total of 45 rounds of ammunition, including ready-to-use ammunition. The main gun can also fire laser-guided missiles.
T-14 Armata Tank Autoloader Diagram 
125mm 2A82-1M smoothbore gun
The main gun is the 125mm 2A82-1M smoothbore. It is capable of firing all standard types of ammunition including ATGM giving it a firing range of 8km. Russian media reports that a new Armour-piercing fin-stabilized discarding-sabot (APFSDS)  round called Vacuum-1 is being developed for the T-14 as is a new HE-FRAG called Telnik and a new 3UBK21 Sprinter ATGM.
T-14 Armata Tank Guns is the 2A82
The 125mm 2A82-1M is noticeable in that it does not have a fume extractor. These are normally used to pull the toxic gases from the firing process out of the muzzle after the round has exited so they do not blow back in to the turret when the breach is open so the crew avoiding breathing in the gases. As the turret is unmanned a fume extractor is not required.
Image: tanknutdave.com
The main gun is coupled to the autoloader, which Russian media has said is capable of firing 10+ rounds per minute.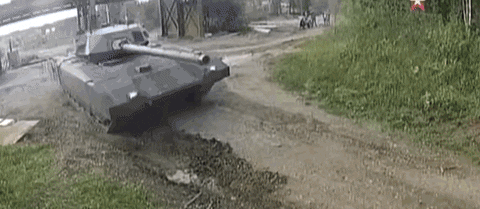 The Fire Control System has the latest version of thermal sighting equipment for the gunner and commander's independent sight. The ballistic computer has the latest sensors and laser range finder and is able to track moving targets increasing the 1st hit probability of the main gun.
T-14 Armata Tank Autoloader Diagram 
The main gun and sights are stabilised for observation and firing whilst on the move. The vehicle has a coaxial 7.62mm Machine Gun and a Remote Weapon Station with a 12.7mm MG on top of the turret. Source tanknutdave.com
The 2A82 125mm gun can be replaced with a new 2A83 152mm gun in future. The tank can also be fitted with secondary weapons including a Kord 12.7mm machine gun and a PKTM 7.62mm machine gun.
Kord 12.7mm machine gun
12,7 mm machine-gun on infantry mount 6T20 (index 6P60) is designed for defeat of lightly-armoured ground targets, vehcles and group living force at the distance of up to 2000 m.
12,7 mm machine-gun on bipod 6T19 (index 6P57), installed on infantry mount 6T20 (index 6P60), ensures firing in vertical and horizontal surfaces, in a lying position, on a knee and stading in a trench.
Technical characteristics
Calibre, mm
12,7
Firing rate, shot/min
600-750
Muzzle velocity of a bullet, m/s
820-860
Target range, m (max)
2000
Technical resource, shot
10000
Machine-gun mass (without sight and SPTA),
kg (max)
— Mass of 12.7 mm machine-gun
on bipod 6T19 (index 6П57)
— Mass of infantry mount
50,632,6
18
Machine-gun dimensions, mm (max)
length
height (with sight)
height (without sight)
width (between bipod supports)
1980
from 475 to 575
from 395 to 495
860
Feed direction
right
Source zid.ru
Russia like a lot of countries have been developing and experimenting with larger bore calibre main guns.
'Meter of armor': Armata's next supreme 152mm gun to sport super-piercing shell:
Here
Excerpt
Russia's new T-14 Armata tank is going to get an even more powerful armament, as the next version of the main battle tank will be armed with previously rumored 152mm gun, revealed the official in charge of the defense industry.
Deputy PM Dmitry Rogozin told Izvestia newspaper that next-stage Armata tanks will be supplied with already-developed big bore cannon and brand new projectiles.
"We've got a new projectile for this tank than can burn through a meter of steel, we would arm Armata with that one,"Rogozin said.
When the Armata (T-14) tank gets this 152mm gun, it will be the most powerful cannon to be mounted on a main battle tank of any country ever.
The unmanned remote-controlled turrets of T-14 tanks that rolled on the Red Square in Moscow on Victory Day, May 9, were armed with a brand new 125mm 2A82-1M smoothbore cannon with improved accuracy and angular dispersion.
ARMATA T-14 FUTURE UPGRADES – THE 152MM MAIN GUN
Generally these offer no significant increased advantage in firing Kinetic Energy APFSDS rounds, as the smaller calibre main guns (125mm) have a higher firing pressure and larger calibre are low pressure.
However they do offer advantages for shaped charge ammunition like HEAT rounds and ATGM, as the shaped charged size can be increased or a second charge added (known as a tandem charge).
Whilst using these larger main guns offer the advantage of increased barrel life, less fatigue to the vehicle as they have a lower pressure whilst firing, they have issues such as a less number of rounds stored.
Further complications arise in that the length of the part of the main gun in the turret increases and when fired the recoil goes back so far it causes problems in the reloading of an autoloader.
These type of issues were confirmed in 2015 from recent declassified information we found of similar large calibre 140mm main gun projects outside of Russia and may very well be why the T-14 Armata has not yet been fitted with the 2A83 152mm main gun that started development in the 1990's for the T-95 tank project.  Source tanknutdave.com
"Object 292"
152 mm on the T-80 but still with an eye on the GTE 1500 hp Source: afirsov.livejournal.com
T-14 Armata self-protection
Crew capsule is isolated from the automatic loader and ammunition
The hull is equipped with a modular armour system made of steel, ceramics and composite materials. The low-silhouette of the tank avoids exposition of the parts to enemy fire, which significantly enhances the safety and survivability of the crew. The crew capsule is isolated from the automatic loader and ammunition to increase crew survivability during explosions.
Бронекапсула, где экипаж выживает даже при повреждении башни и возгорании соседнего отсека
Необитаемая башня с отделением для боеприпасов и элементами автомата заряжания
Несъемные топливные баки, защищенные противокумулятивным экраном
Дизельный двигатель мощностью 1800 л.с.
Armored capsule, where the crew survives even if the tower is damaged and the adjacent compartment is ignited
Uninhabited tower with ammunition compartment and elements of the automatic loading device
Fixed fuel tanks protected with anti-cumulative shield
Diesel engine capacity of 1800 hp
Source vid1.ria.ru
Reactive armour
T-14 Armata Tank armour –  Source: tanknutdave.com
The tank is anticipated to offer up to STANAG 4569 Level 5 protection. Its forward portion is covered with reactive armour, whereas the rear is fitted with bar armour to provide added protection against anti-tank rocket-propelled grenades (RPGs). The tank can also be hinged with additional active and passive armour.
Bar armour 
T-14 Armata Tank Bar armour –  Source: tanknutdave.com
The nuclear, biological and chemical (NBC) protection, automatic fire suppression system and smoke grenade dischargers aboard the tank further enhance the crew survivability. The new Afghanit hard-kill active protection system on the tank defends incoming anti-tank guided missiles (ATGMs), rockets and RPGs.
Hard-kill active protection & smoke discharger
T-14 Armata Tank active protection systems –  Source: tanknutdave.com
Anti-mine
Russian Armata Tanks to Get New Active Protection System with UV detectors: Here
Afghanit hard-kill active protection system
Example
Russia also says the tanks use magnetic sensors to repel incoming anti-tank rockets.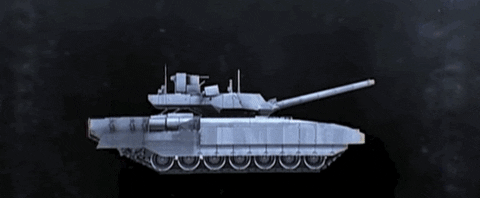 If a laser targets the tank, the Armata is capable of releasing a cloud of debris which tricks the incoming threat.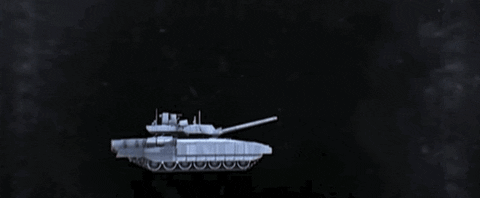 The Armata is almost entirely covered in thick armor plates.
Russia's Armata gets new armor for urban warfare:
Here
Observation and fire control
The commander and gunner are provided with multispectral sights with visible scope, thermal channels, and laser rangefinders. The commander's sight mounted on top of the turret offers a 360° field of view, while the gunner's sight is fitted with a direct-vision periscope and a laser designator.
The wide-angle cameras fitted on the tank provide a full 360° all-round vision and situational awareness for the crew. The tank is also expected to carry electro-optical/infrared (EO/IR) based laser warning receivers.
360-degree view cameras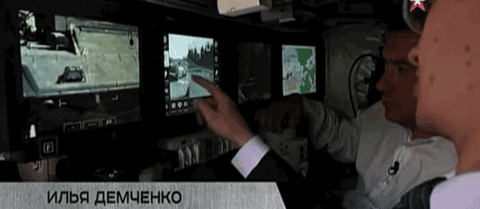 The T-14 Armata is fitted with a computerised fire control system, which automatically formulates the fire control solution using the data from a muzzle reference system and a wind sensor mounted on the roof of the turret. The tank is also equipped with a battlefield management system.
Additionally, the tanks software can set and track targets by itself, leaving the crew free to focus on other objectives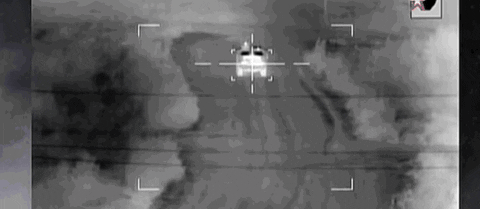 Engine and mobility of the Russian MBT
The Armata T-14 is powered by a A-85-3A turbocharged diesel engine, which generates a power output of 1,200hp. The engine is coupled to a 12-speed automatic transmission.
A-85-3A turbocharged diesel engine
A-85-3A is turbo-piston diesel engine (sometimes named 2A12-3, 12CHN15/16 or 12N360) for front- and rear-positioned engine compartment. A-85-3A engine is used on an Armata universal platform.
The development of the engine was engaged in Chelyabinsk Transdizel design bureau. It produced on Chelyabinsk tractor plant.
A-85-3A (12N360) Engine Specifications:
Engine Type: four X – shaped, 12 – cylinder with a turbocharged and intercooled air
The system of fuel mixing: direct fuel injection
Specifications:
Property
Value
Engine power output (h.p.)
1500
Rated speed (r.p.m.)
2000
Fuel consuption (g/h.p.h)
160
Weight (kg)
1550
Length (mm)
813
Width (mm)
1300
Height (mm)
820
Engine data army-guide.com
The running gear includes seven dual rubber-tired road wheels on each side. The tank can run at a maximum road speed of 90km/h and has a maximum cruising range of 500km.
Specifications
Armament
One 125mm gun, one 57mm automatic grenade launcher, one 12.7 mm machine gun
Country users
Prototype Russia
Designer Country
Russia
Accessories
Infrared night vision, NBC protection system, automatic fire control system, fire detection and suppression system, battle management system
Crew
3
Armor
Protection against small arms and shell splinters. Active protection system and active, passive add-on armour
Weight vehicle
48,000 kg
Speed vehicle
80 to 90 km/h maximum road speed
Range
500 km
Dimensions
Length, ? m; Width, ? m; Height, ? m
Specification data armyrecognition.com
T-16 Armata Armoured Recovery Vehicle
T-16 armored recovery vehicle – Source: Uralvagonzavod
The Armata is a new family of tracked heavy armored vehicles being developed for the Russian Armed Forces by Uralvagonzavod Research and Production Corporation since 2010. The original aim of the Armata program was to develop a new generation main battle tank (MBT). The Russian Army concerns about the quality of the T-90 tanks and its intended successors the Black Eagle and T-95 prototypes led to the cancellation of the T-95 and prevented any more T-90A orders from the Russian Army. The Armata is a new design aimed at fixing the low quality concerns of Russian-made MBTs. The Russian Army also aimed the new program at delivering an entire family of tracked heavy armored vehicles. The Armata family propulsion system consists of a 1,500-hp diesel engine with a fully mechanized electric transmission with maintenance and repair schedules extended compared with existing heavy armored vehicle's propulsion systems. Between 2010 and 2015 the vehicle's main components were tested by the Uralvagonzavod and the military leading to the production of 20 prototypes in 2015 for troop's evaluation. The Armata family is expected to be ready for mass production by 2017 entering into active duty with the Russian Army soon after. The Armata heavy armored vehicle family are expected to be unveiled during the Victory Day Parade on Red Square, May 9, 2015 in Moscow.
The T-16, also known as Armata ARV or BREM-T, is an armored recovery and repair variant intended to provide support on the battlefield to the other variants of the Armata heavy armored vehicle family.
Rolling Rubber Wheels: 7
Performance
Max Range: 500 kilometer (311 mile)
Power
Power: 1,500 hp (1,119 kW)
Speed
Top Speed: 90 kph (56 mph)
T-16 data deagel.com
Main material source army-technology.com
Revised Apr 21, 2017
Updated Jan 23, 2018