Feb 03, 2016 00:20 UTC by Defense Industry Daily staff
The UK Ministry of Defence has signed contracts in the amount of $1.58 billion for a new military training fleet. Under the UK Military Flight Training System (UKMFS), approximately half the sum will go to Affinity Flying Services who will provide the aircraft that will be used at different stages of the training. Affinity , which is a joint venture between Kellogg Brown and Root Ltd and Elbit Systems UK, will provide three aircraft types as well as their maintenance and support. The remaining funds have been awarded to Lockheed Martin and Babcock, who have been selected to deliver all of the ground based training equipment and infrastructure to support the delivery of the fixed wing training capability. When fully operation in 2019, student pilots will learn initially on the Grob 120TP "Prefect" before going on to take part in either Multi-Engine Pilot Training on the Embraer "Phenom" 100 or Basic Flying Training on the Beechcraft "Texan" T-6C.
****-END-****

The G 120TP trainer can operate at a maximum altitude of 25,000ft. The rate of climb of the aircraft is 2,772ft/min. The take-off and landing distances of the aircraft over 50ft obstacles are 374m and 497m respectively. The G 120TP has a maximum operating speed of 245kt. The maximum cruise speed when flying at 10,000ft altitude is 237kt. The maximum range of the aircraft is 735 nautical miles. The aircraft can remain airborne for a maximum duration of six hours. (airforce-technology.com)
The T-6C Texan II aircraft is powered by Pratt & Whitney PT6A-68 turboprop engines which generate a total power of 1,100shp. The aircraft can fly at a maximum certified cruise altitude of 9,449m and climb at a rate of 1,173m a minute. The time to climb from sea level to an altitude of 15,000ft is 5.9 minutes. The maximum and low level speeds of the aircraft are 586km/h (indicated air speed) and 500km/h respectively. The maximum ferry range with two external fuel tanks is 2,559m, whereas the range without external fuel tanks is 1,637m. (airforce-technology.com)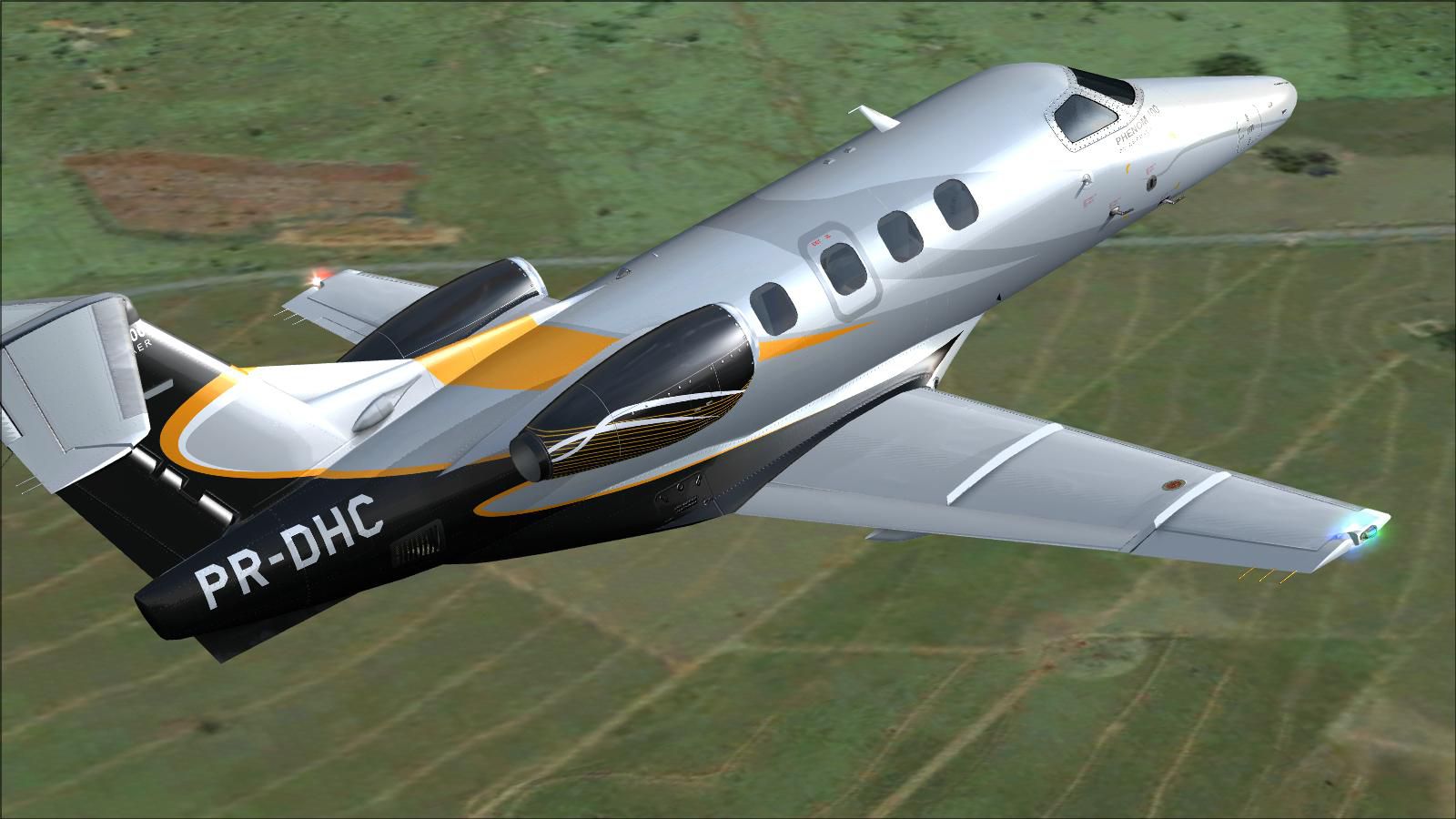 The Embraer EMB-500 Phenom 100 is a very light jet developed by Brazilian aircraft manufacturer Embraer. It has been type certificated as the Embraer EMB-500, with 300 units delivered by 2014. 
Range:
2,182 km, 
Top speed:
722 km/h, 
Weight:
3,235 kg,  
Wingspan:
12 m, 
Unit cost:
4,400,000–4,400,000 USD (2013), 
Engine type:
Pratt & Whitney Canada PW600, 
First flight:
July 26, 2007 (Wikipedia)