The "Armata" Universal Combat Platform is a Russian advanced next generation heavy military tracked vehicle platform. It's the basis of the T-14, the T-15 and several other types of engineering, artillery vehicles. The platform is designed to replace the older Russian battle tanks and military vehicles that are currently used by the Russian military.
The T-15 IFV commenced trials in 2014 and was first publicly revealed in 2015. A first batch of pre-production vehicles was delivered in 2015. Source southfront.org
Image: southfront.org
Rare images of T-15 Armata interior
Driver
Images: russia.com
Commander
Commander – Images: russia.com
Gunner
Gunner – Images: russia.comTroop compartment – Images: russia.com
Epoch Turret
Image: Warfare Technology
Epoch Turret is developed by the KBP Design Bureau in Tula, Russia.
The turret is remotely operated from inside the vehicle and armed with a 2A42 gas operated, dual-feed 30mm autocannon and a coaxial 7.62mm PKT Machine Gun.
2A42 gas operated, dual-feed 30mm autocannon
The 2A42 cannon has a maximum rate of fire of 800 and a muzzle velocity of 960 m/s.
30mm 2A42 auto-cannon

The 30 mm automatic cannon 2A42, also known as the Shipunov 2A42, is a Soviet/Russian 30 mm automatic cannon. The 30 mm 2A42 cannon has a dual feed. One is for HE-T and the other for AP-T rounds. The gunner can select one of two rates of full automatic fire, low at 200 to 300 rds/min and high at 550 rds/min. According to the manufacturer, effective range when engaging ground targets such as light armoured vehicles is 1,500 m while soft-skinned targets can be engaged out to 2,500 m. Air targets can be engaged flying at low altitudes of up to 2,000 m at subsonic speeds and up to a slant range of 2,500 m. 
Specifications
Length: 3,027 mm
Weight: 115 kg
Rate of fire (sustained): 300 r/min
Rate of fire (max): 600 r/min
Armor penetration (60° sloping at 1,000 m): 18mm – 25 mm
Muzzle velocity : 880 m/s (AP-T) – 1,120 m/s (APDS)
Effective range

Light armor: 1,500 m
Air targets: 3,000 m
Ground: 2,500 m

Type: Twin feed, gas operated mechanism
Calibre: 30 x 165 mm
Ammunition: APDS, AP-T, HE, HEI, HE-T, HETP-T, TP
Source imfdb.org
Coaxial is a PKT 7.62mm Machine Gun
| | |
| --- | --- |
| Length of gun:: | 1100 mm |
| Theoretical rate of fire: | 700-800 rounds/min |
| Combat rate of fire: | 250 rounds/min |
| Maximum range: | 3800 m |
| Muzzle velocity: | 830 m/s |
| Effective range of ground targets: | 1000 m |
| Number of cartridges in the belt: | 1000 pcs |
| Weight of gun: | 10.5 kg |
| Mainly weight: | 3.2 kg |
Technical data excaliburarmy.com
The turret also has two Kornet-EM ATGM missiles on each side.
The turret has got two identical looking stabilized sights for the gunner and commander. A computerized fire control system is fitted with thermal imagers, day cameras and laser range finders for increased first round hit probability. All around the turret, laser warning receivers and smoke grenade launchers are located.  Boomerang-BM Turret (Source Warfare Technology)
Kornet-EM ATGM missiles
The launcher fires Kornet missiles with tandem shaped charge HEAT warheads to defeat tanks fitted with ERA or with high explosive / incendiary (thermobaric effect) warheads, for use against bunkers, fortifications and fire emplacements.
Armour penetration for the HEAT warhead is stated to be 1,200mm. Range is 5km.
The missile has semi-automatic command-to-line-of-sight (SACLOS) laser beamriding guidance, flying along the line of sight to engage the target head on in a direct attack profile.
Source thaimilitaryandasianregion.wordpress.com
The Armata is a generic name given to a family of vehicles currently being developed in Russia sharing a common chassis, aka Universal Combat Platform.
The Armata Universal Combat Platform has been developed  by the successful Russian manufacturer Uralvagonzavod (who developed and produced the T-90 MBT).
The T-15 Armata, aka Object 149 is an Infantry Fighting Vehicle based on the Universal Combat Platform.
The vehicle is fitted with the same Boomerang-BM Turret as used on the new 8×8 Bumerang and tracked Kurganets-25 Infantry Fighting Vehicles.
Main Gun is a 30mm 2A42 auto-cannon with 500 round storage of varying ammunition. Coaxial is a PKT 7.62mm Machine Gun with 2,000 rounds ammunition.
Anti-Tank capability is a launcher with x2 firing tubes mounted on both the right and left hand side of the turret. These will fire The Kornet (Russian: "Корнет"; English: Cornet) ATM missiles.
The gunner sighting equipment includes day and night channels. His sight is located to the right of the main gun. The commanders sight has the same capabilities and located on the tip of the turret on the left, giving the vehicle a hunter killer capability.
The Boomerang-BM has other equipment, which maybe optical jamming and other active protection systems.
Source of information: Tank Nut Dave
Armata T-15 and Kurganets-25 IFV to get 57mm Au-220M Baikal remotely operated turret with smart ammunition:

Here
Excerpt
Speaking to RIA Novosti on the sidelines of the IDEX-2017 defense exhibition in the UAE on Monday, Tekhmash director Sergei Rusakov said that new smart munitions for Russia's Armata Universal Combat Platform-based armored vehicles would be ready starting in 2018, the same year that the mass rollout of the T-14 next-generation main battle tank is expected to start.
The company earlier announced that preliminary testing was underway for new smart rounds for the 57mm Au-220M Baikal remotely operated turret, which can be mounted on the Armata T-15 heavy infantry fighting vehicle and the Kurganets-25 family of IFVs, as well as the Bumerang amphibious armored personnel carrier, another new Russian armored vehicle.
Russian Armata Tanks to Get New Active Protection System with UV detectors:

Here
Excerpt
Russian armored units based on the Armata Universal Combat Platform will get new upgraded active protection systems by the end of the year.
The new ultraviolet (UV) detectors soon to be installed on T-14 Armata battle tanks and T-15 Armata heavy infantry fighting vehicles (IFV) can detect rockets and grenades approaching from any direction, thus drastically improving the vehicles' active protection systems' efficiency.
In addition to the new ultraviolet (UV) detectors it already possesses very impressive defense systems
The tanks are coated in a radar baffling paint, making them difficult to detect and target.
Russia also says the tanks use magnetic sensors to repel incoming anti-tank rockets.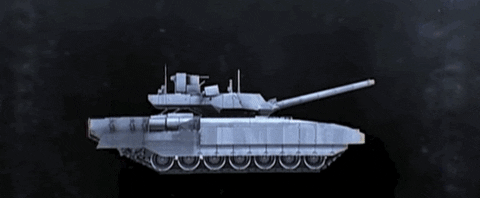 If a laser targets the tank, the Armata is capable of releasing a cloud of debris which tricks the incoming threat.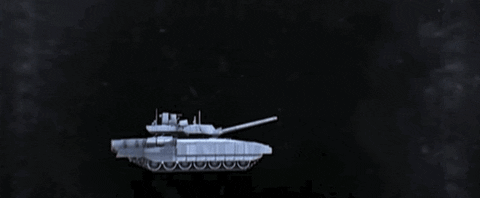 The Armata is almost entirely covered in thick armor plates.
Footage from inside the tank shows touch screens and 360-degree view cameras.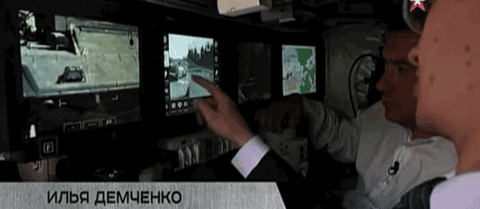 Additionally, the tanks software can set and track targets by itself, leaving the crew free to focus on other objectives.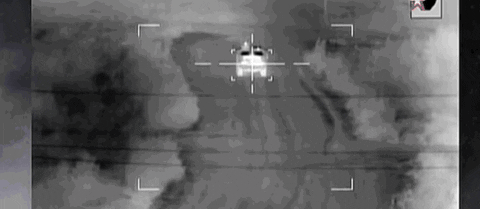 Posted by "A guide to Russia's T-14 Armata tank" Alex Lockie Jan. 31, 2016 by Business Insider
Specification
Country of origin
Russia
Entered service
?
Crew
3 men
Personnel
6 ~ 7 men
Dimensions and weight
Weight
~ 42 t
Length
?
Width
?
Height
?
Armament
Main gun
30-mm
ATGW
4 x Kornet-M
Machine guns
1 x 7.62-mm
Ammunition load
Main gun
500 rounds
ATGW
4 missiles
Machine guns
2 000 rounds
Mobility
Engine
A-82-2 diesel
Engine power
1 200 hp
Maximum road speed
~ 70 km/h
Range
~ 550 km
Maneuverability
Gradient
60%
Side slope
40%
Vertical step
~ 0.8 m
Trench
~ 2.8 m
Fording
~ 1.2 m
Source military-today.com
Updated May 23, 2017